Executive Team Facilitation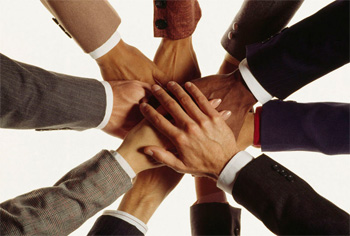 The success of any company is disproportionately dependent on the executive management team. Who they are as individuals, how they work together in the firm's best interest and the examples they set for the organization…these issues all factor into enterprise culture and results.

We deliver practical, customized leadership programs that align with your business strategy to maximize performance, engagement, innovation and growth in your organization. Our approach is built on four leadership principles:
Strategize: First and foremost, leaders provide direction. Strategic leaders set a course, and inspire their teams to push forward
Engage: Engaged leaders demonstrate that their teams' contributions are valued, creating engaged employees as a result…and engaged employees deliver results
Execute: Leaders drive for results through communication, alignment and accountability
Develop: Leaders recognize that the company's future, and theirs, depends on the quality of their teams. Devoting time and resources to team development helps ensure future achievement
Themes and objectives for each program are defined prior to initiation. Sample areas of focus might include:
Alignment, action and accountability
Effective communication
Creating and driving change
Understanding authority and power
Assessing your strengths and development areas
Value of mistakes
Revenue and profit strategies
Decision-making and problem solving
Evolving culture
Is your executive leadership team as effective as it can be? If not, this is a solution you should consider.